When: Wednesday, October 14th, 2020
Time: 09:30 to 11:30 am MDT.
Where: Zoom Meeting
The COAA Annual General Meeting was held Wednesday,  October 14th, as a virtual session. The short formal meeting was followed by a presentation on thinking beyond COVID challenges (building a better future), a presentation about meeting COVID challenges head-on (the Healthy + Productive Sites task group) and a Q&A session with COAA Directors (the owner's perspective on the state of the industry).
CEO Presentation: Beyond COVID: Building a Better World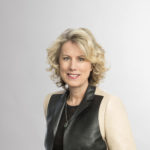 Dawn Farrell, President, Chief Executive Officer and Corporate Director, TransAlta
Dawn Farrell is the President and Chief Executive Officer of TransAlta.
Dawn has over 35 years of experience in the electricity industry, with roles at TransAlta and BC Hydro. Before serving as Chief Executive Officer, Dawn held various leadership positions at TransAlta and between 2003 – 2007 worked at BC Hydro leading the company's generation business.

Program includes:
Agenda
Board of Directors Listing
Nominating Committee Report
Membership Listing
Organizational Chart
Committee Reports